Tipimail's demonstration
Starter guide
During your first connection to Tipimail, a starter guide will appear. This window allows you to discover or connect Tipimail Tipimail quickly through three options.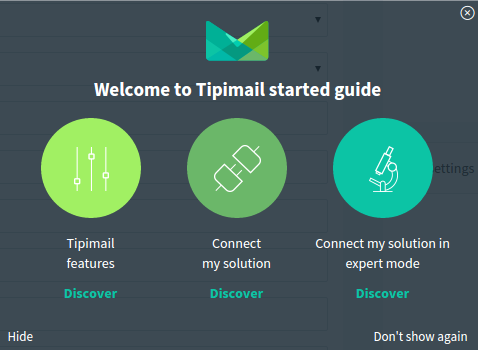 Tipimail features
By clicking this button, a guild presents the main options of tipimail through 4 stages
Connect my solution
This mode will guide you to quickly and easily configure Tipimail.
Connect my solution in expert mode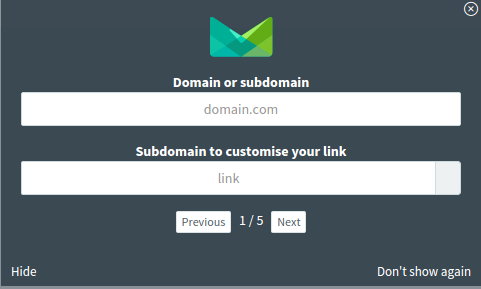 The expert mode allows you through five basic steps to setup and configure Tipimail and retrieve the essentials to connect to your system Tipimail. This mode summarizes the data needed to setup your account.
Tipimail's demonstration mode
As long as your account has not been validated, you can access the demo mode. This mode will add dummy data on Tipmail interface so you can explore each section of Tipimail with false data.