Sugar CRM
SugarCRM is an Open source CRM platform provided by SugarCRM company
To use Tipimail with your sugarCRM platform, you have to set the SMTP server.
og on as administrator on your platform and go to control panel
On the control panel, click Email then "Email settings"

Then enter the following information:
Select "Other" as email provider
SMTP Mail Server :

smtp.tipimail.com

Use a SMTP autentication: yes
Username : SMTP user name provided by Tipimail
Password : one of your APIs generated keys
SMTP Port : by default 25. You can choice 587 with the dedicated encryption
Enable SMTP Over SSL or TSL : None or SSL according the security level you want to use.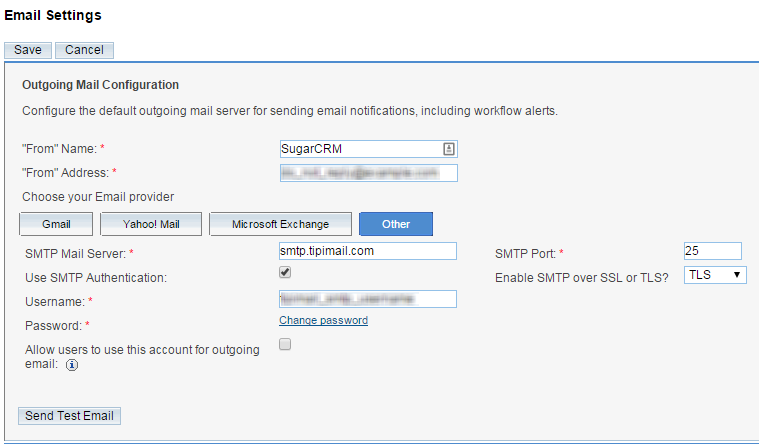 Feel free to test your configuration
Save your configuration once it's done